Spiritual Father and Son Adoption Mass Ceremony
On January 1, 2023, Bishop Kevin W. Vann Adopts Keith Hoang as his Spiritual Son at Phuong Duc Church in Vietnam
Video Song Title: That We May Be One ( John 17:21 )
Start by doing what's necessary; then do what's possible; and suddenly you are doing the impossible. ~ St. Francis of Assisi
Visit to Mary's Rose Garden at St. Vincent De Paul
In 1999, Keith faced considerable challenges in establishing a successful business following his graduation from college. Despite his efforts, he experienced little success and was not financially prepared to support his desire to marry Tracy when she asked him. In light of this, Keith decided to visit St. Vincent De Paul Church in Los Angeles to pray, a church he had previously attended with his mother when he was ten. During his visit, he prayed in front of Mary's Garden, seeking God's guidance and support. Should God grant his wishes, Keith promised to dedicate his life to serving God. After prayer and contemplation, Keith felt the presence of God and a shared understanding that blessings would come in the next five years. Upon returning home, Keith shared his excitement with Tracy and promised to marry her in five years.
For everything there is a season, and a time for every matter under heaven
~ Ecclesiastes 3:1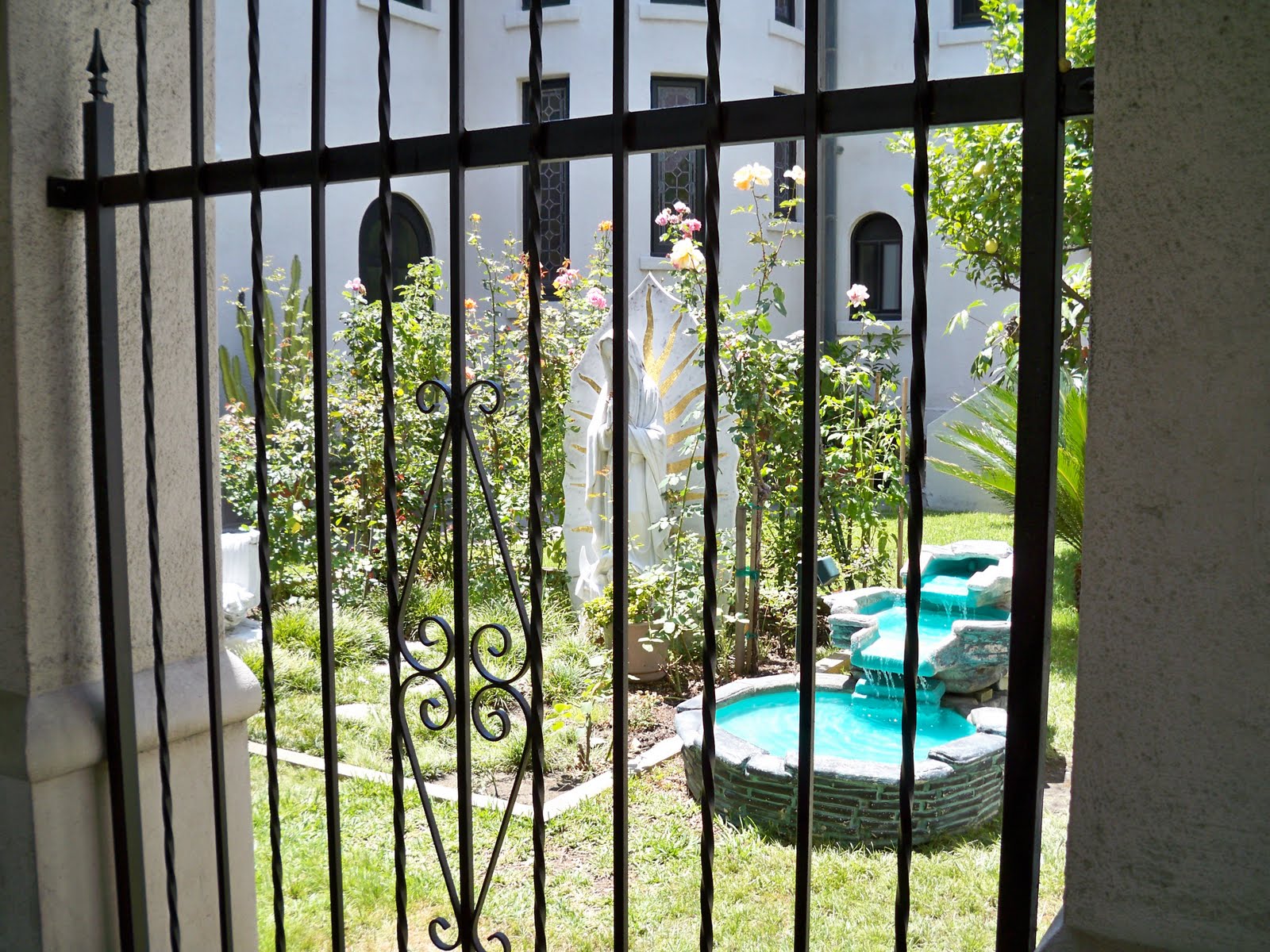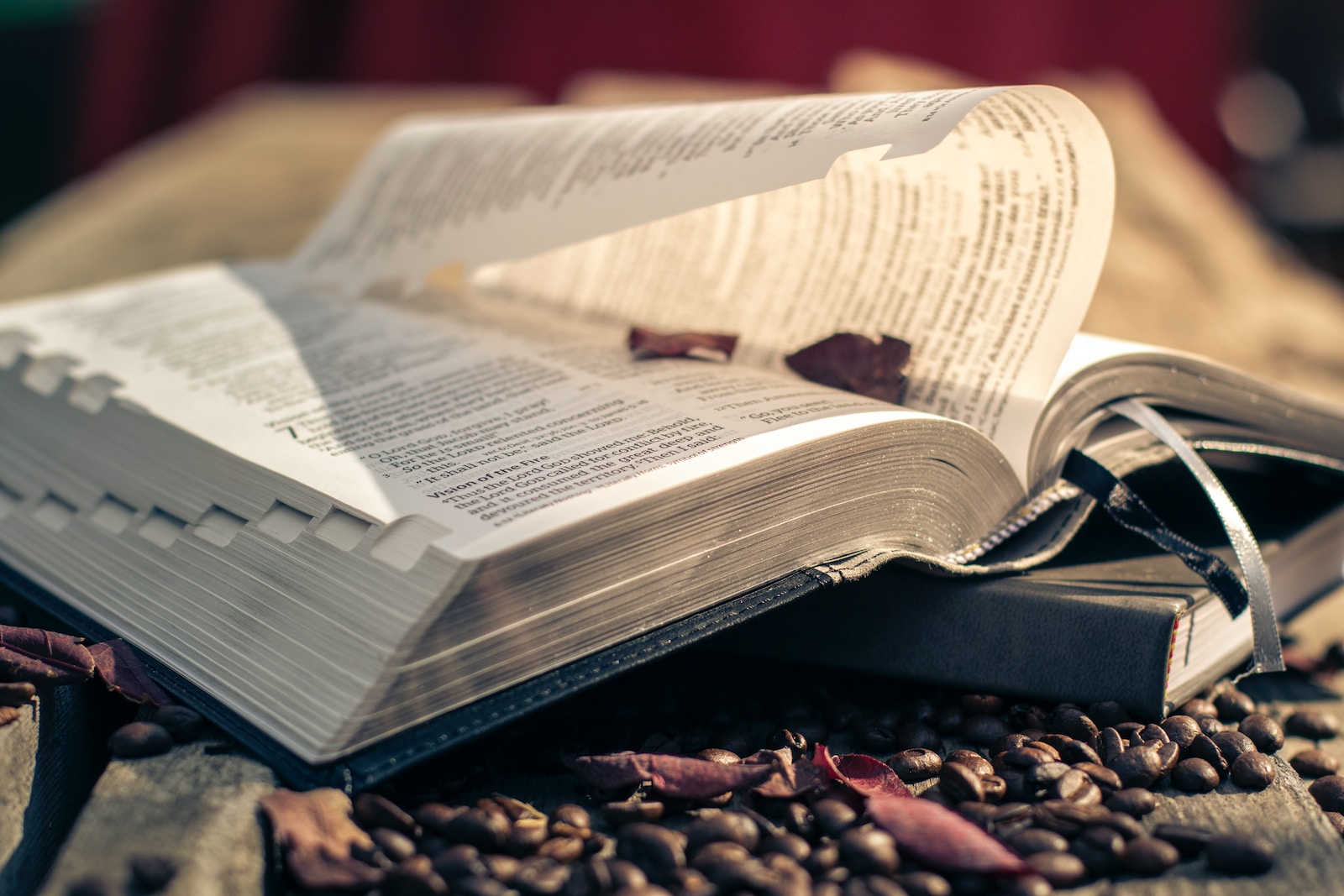 God's Blessings & Calling
In 2004, Keith was able to accomplish all of the goals God promised and eventually married Tracy. Soon after, he encountered a homeless street performer and provided him a room in his home for six months against his family's wishes. He knew that it was time for him to keep his promise to God, despite the challenging circumstances. During this time, Keith taught this homeless person important life lessons about love, trust, and faith in action. He felt inspired to find a way to help others discover the truth, which resulted in a divine calling to translate the first Christian version of the Tao Te Ching. However, he felt unqualified due to not owning or reading a single page of the Bible. In fact, he had not completed reading any book throughout his entire life. He relied on Cliff's Notes or captured important information through snapshots, solely pertaining to the books key points during his academic years. Keith viewed the Bible as a daunting reference book that would require extensive reading and interpretation. This led him to seek wealth creation to provide support for charitable causes, thereby fulfilling his obligation to serving God. Despite his success in e-commerce, he saw an opportunity in real estate to earn additional income. His wife believed his vocation was to restore the truth rather than contributing financially to charitable causes as a substitute for God's calling. However, Keith was convinced he could make a more meaningful impact financially than write a book he lacked confidence to do.
Call to Mary's Rose Garden & Miracle Candles
In 2007, Keith was called by Mother Mary to visit St. Vincent De Paul Church after spending nearly two years disobeying God's Will for him to write the Christian Version of the Tao Te Ching. During this point of his life, Keith had lost eight homes in the real estate crisis and prayed for a second chance to fulfill his purpose.
Despite feeling unqualified, he heeded the call to speak with Richard, a homeless man sleeping next to Mary's Rose Garden at the Church. Keith asked him his reason for sleeping next to the Garden, and he replied in a polite tone, "I don't sleep on the church property, but for the past two, three hours, Mary continued waking me up, asking me to meet her in front of the Garden. I know the church security will ask me to move when they see me sleep outside the halls of the Church, but my heart is not at ease unless I come to see Mary." Surprisingly, Mary also called Keith to visit her at the Garden when he was praying the Rosary at home. His wife, Tracy, advised him not to go to downtown Los Angeles past midnight because of the potential danger, but he was compelled to visit Mary's Rose Garden.
Keith soon learned Richard had a lot of knowledge in the Bible scriptures. Inspired by his ability to recite the Bible, Keith saw it as an opportunity to ask Richard to help him understand and apply the Bible's teachings to his life. He was completely in awe of his intelligence – it was as if Jesus was speaking to Keith in parables. During one of Richard's teaching sessions on the Bible, another homeless individual passing by took an interest in Richard's impressive ability to share the scriptures, and decided to join them.
Richard showed Keith a lot of compassion and love. For three months, meeting late in the evening for five-hour sessions with Richard was very engaging and more interesting each day. It was Richard's best part of his day when they met. He consistently emphasized the importance of prayer to Keith and offered to guide him in prayer. Richard would also encourage Keith to pray alongside him, showing him several different prayers he could pray at home. He also revealed the Church's crisis to Keith, which shook him deeply. Though Keith initially struggled to accept it, Richard's words stuck with him, compelling him to complete the Christian Version of Tao Te Ching as his promise to God. Keith was reminded that if God can call upon a homeless man to recite the Bible, he, Keith, could also be called upon to write the Christian Version of the Tao Te Ching.
After three months, Richard said he would leave the next day and not return to see Keith again. They celebrated their last day together at Redondo Beach Pier before his departure. While walking on the boardwalk to the restaurant, Richard stopped, raised his hands up high, and asked Keith if he could feel the Power and Glory of God coming from the ocean water. Not exactly knowing how to respond, Keith remained silent, watching him praising God.
Richard is unique in the homeless community because he does not smell, never asked for money, and always declined Keith's offer to buy him food or drinks. Keith never recalls seeing him eating or drinking anything at the fast-food restaurants where they sat down to discuss the Bible. On their last day together, Richard assured Keith that everything he shared with him was true, including his name. Before departing, Richard asked Keith if he had any last questions, but he said no without giving it much thought, and they said their goodbyes. Keith came home that night hoping to see Richard the following day but encountered Richard's friend at their usual meeting spot across the Church. When Keith asked about Richard's whereabouts, his friend indicated that he didn't know anybody by the name of Richard. Over the course of two weeks, Keith diligently searched for Richard on every block, day and night, but he was nowhere to be found.
After his encounter with Richard, Keith felt the need for a designated place to pray, so he put together an altar in his living room. During one of his prayers, he asked God to reveal His presence by keeping all the votive candles burning whenever he prayed. Over a period of six months, Keith maintained a daily prayer practice lasting nearly one hour. During this time, he observed that the candles he lit would continue to burn brightly despite having no remaining wax, leaving only the wick. Unfortunately, Keith's mother innocently disposed of the votive candles on one of her visits, but he retrieved them from the bin. His mother continued to dispose of the votive candles whenever she visited, so he decided to hide them from her in a storage box. Keith kept this miraculous occurrence to himself as God directed him to not share the mystery for a year, even keeping it a secret from his wife. Keith regarded this experience as a confirmation that God was with him, to fulfill the promise of God in his heart.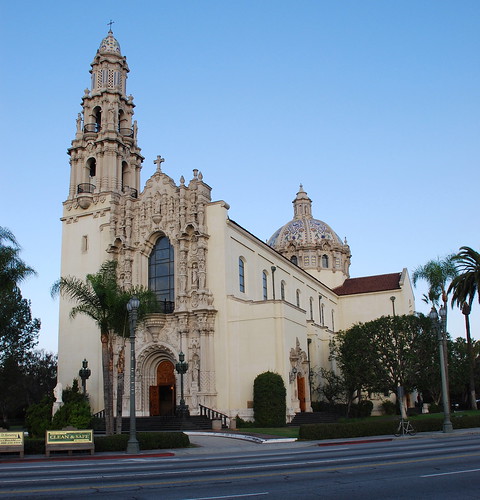 Public Speaking & Early Version of BFG Handbook
Keith's encounter with a homeless man led him to make significant decisions that affected the course of his life. He chose to step away from his successful e-commerce business and devoted the next five years (2007-2012) to studying the Bible and Eastern spirituality.
In 2008, Keith joined a public speaking organization but, unfortunately, could no longer share his Christian views in his speeches despite receiving the most votes for best speaker in all four of his speeches. Unfortunately, on his fourth speech, a club officer became extremely angry with Keith because of his Christian content, and threatened to remove him from the organization. The angry middle-aged man told Keith that he would get the support of the club officers to vote him out of the organization. This outburst occurred in front of all the members, causing considerable embarrassment to Keith, and was entirely uncalled for. Regrettably, no one came forward to defend Keith except for one lady who intervened to calm the tension in the room. She told the angry individual there was nothing wrong with what Keith shared and he had the right to tell his personal story. Despite being voted best speaker, no members appeared willing to support him, even a Catholic who attended the same mass service, which he found very discouraging. Disheartened, Keith resolved not to return to the organization unless a Catholic priest miraculously attended the next meeting. He knew God will not do such a thing, laughing as he told his wife. While praying the rosary in bed the following morning, he was still disturbed by the embarrassment, feeling defeated. God told Keith to attend the Benediction prayer on Sunday after mass. However, he had never heard of Benediction and looked it up online. Keith attended the Benediction prayer by Fr. John Tran, whom he met for the first time. Fr. John was excited to learn that Keith was in a public speaking organization and showed interest. Keith was pleasantly surprised to learn that Fr. John wanted to join him at the next meeting, which forced Keith's return. This turn of events led Keith not to question what God can do, even if it sounds outrageous because nothing is impossible with God.
In 2009, Dr. Michael Downey, a professor of theology, Editor of the Award-Winning, The New Dictionary of Catholic Spirituality from St. John Seminary, came across Keith's manuscript, was impressed with it and shared with him its importance, particularly in China. During his meeting with Dr. Downey at a coffee shop to discuss the manuscript, an unknown lady dressed in a green floral dress tapped Keith on the shoulder and kindly stated, "You bring Light and Joy." Dr. Downey inquired if Keith knew the individual, to which he responded with a confused, "No, I don't know her." This occurred at the very moment when Keith was feeling overwhelmed with the responsibility that he might be called to deliver the message across the world, particularly in China. Keith recognized this occurrence as a divine indication that his journey must persist. Upon trying to locate the lady again a few minutes later, she was nowhere to be found.
In 2010, Keith embarked on a pilgrimage to Jerusalem to nurture his spiritual journey and enrich his faith. This pilgrimage provided Keith with a valuable understanding of the Bible, allowing him to seek deeper into God's Love and gain a greater appreciation for Jesus' teachings. His journey offered him insights into visualizing Bible stories and drawing parallels between Jesus' life and his own, providing him with a unique perspective. His pilgrimage marked a significant milestone in his spiritual journey, and his experiences in Jerusalem have since continued to influence his ongoing spiritual growth.
In early 2012, Taoist Master Derek Lin, a distinguished and best-selling author in the Tao genre, assisted Keith in completing an early Christian version of the Tao Te Ching, the BFG Handbook. It was an unexpected privilege for Keith to receive support from such a renowned figure in the field. Derek's contribution was significant and greatly appreciated.
Following the passing of his grandmother Nhu Pham on August 9, 2012, Keith felt even more compelled to complete his book. A mere hour after his grandmother breathed her last breath, she began to shed tears when Keith bade his final farewell, which led him to promise God he would complete the BFG handbook before the year's end. Keith decided to dedicate this book to his grandmother in appreciation for the affection she bestowed upon him.
In December 2012, he finally completed an early version of the BFG book, dedicating it to his grandmother. Keith also wrote a song with a friend inspired by the eulogy he had shared at her funeral. This friend produced the song, called Nhu Pham in her memory. Additionally, God promised Keith that a Bishop from the Catholic Church would co-author a revision of his BFG handbook, and together, they would start a spiritual movement to restore the Truth.
After completing the early version of the BFG Handbook in 2012, Keith spent the following two years reaching out to Church leaders to share his vision for the Christian Edition of the Tao Te Ching, Built For Greatness. Despite his best efforts, Keith was unsuccessful in gaining their support. Unfortunately, in 2014, his prolonged absence from the business led to unforeseen and unbearable challenges that made it difficult for him and his wife to raise their five children. Keith was committed to fulfilling his promise to God, but the business ended up collapsing, and the couple suffered financial hardship. After serving God for seven years, Keith returned to work to rebuild his business, working tirelessly for the next three years. Throughout the trials and tribulations, Keith kept his faith in God and remained hopeful that he would receive divine restoration. In the face of hardship, his heart was filled with immense joy as he grew stronger in his faith, knowing that God's promise would be fulfilled.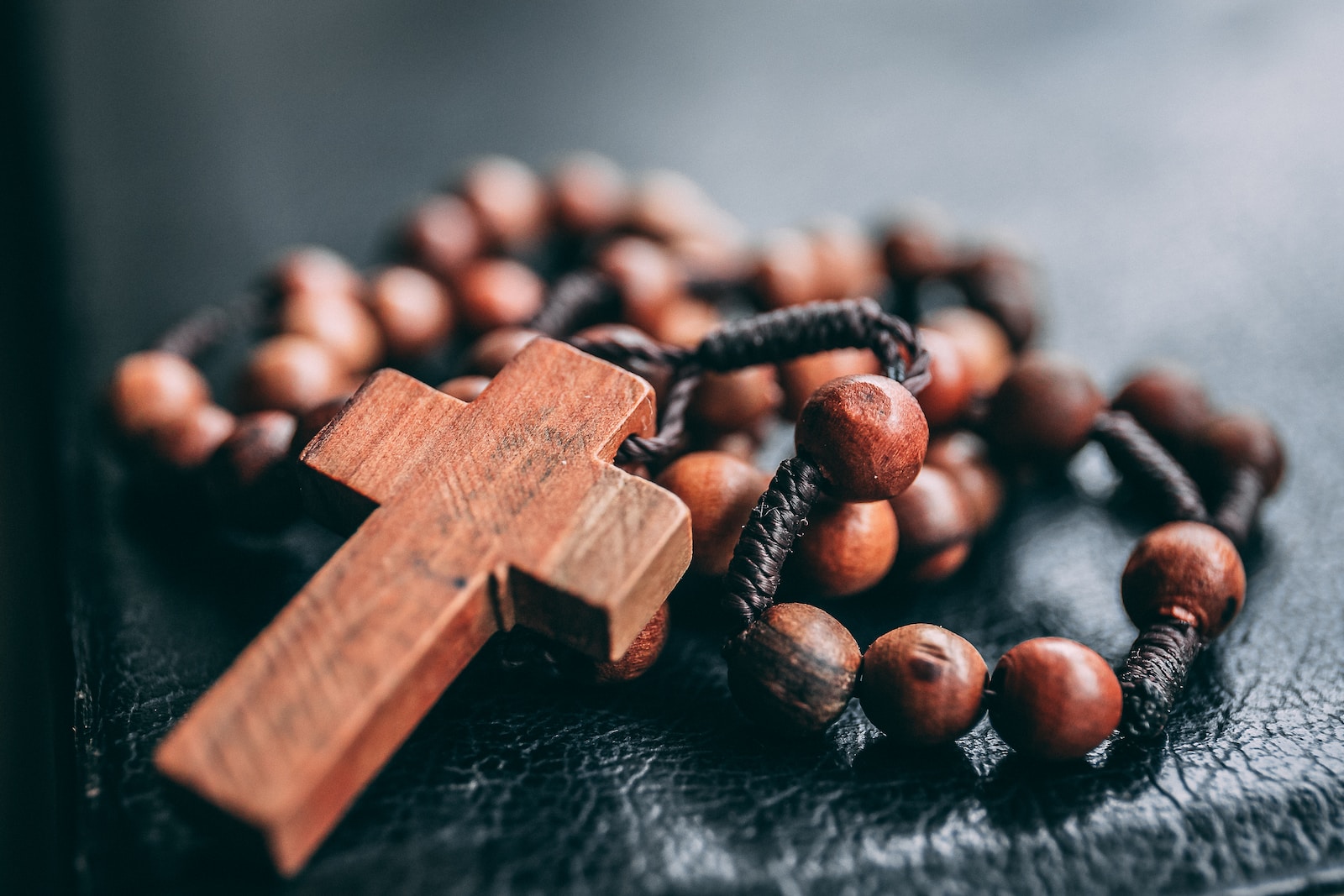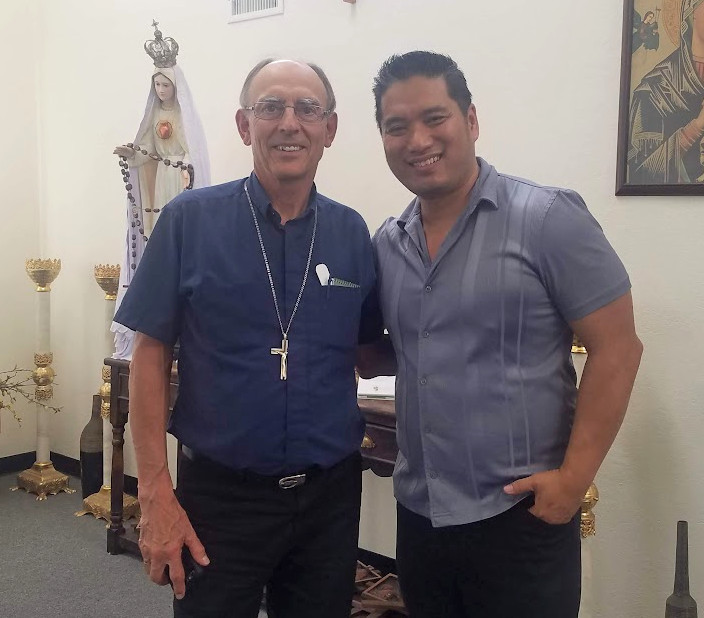 Restoration, Archbishop Sylvain Lavoie & Family History
In 2017, three years after his financial crisis, Keith witnessed a remarkable restoration of his business, grateful to God for the many miracles. God blessed his family with a new business building and their home. When Keith and his wife, Tracy signed the escrow papers to close on the business property, they were unaware of the commercial properties fees that added up to $15,000. While driving home that afternoon, Keith told Tracy, "What God has started, God will finish." Upon returning to their office, a $16,000 cheque was in their mailbox from a client who purchased goods from their business. The timely arrival of the cheque was God's providence to the couple as they were able to deposit it on the same day before the escrow closed the following day. This event reflects the power of prayer and keeping the faith.
God also fulfilled another promise, choosing Archbishop Sylvain Lavoie OMI to become the co-author of his book, Built For Greatness. Keith attended the Religious Education Congress at the Anaheim Convention Center with his wife, Tracy. He spent hours pre-planning a schedule of speakers he wished to hear during the conference. Unfortunately, the booklet containing his schedule slipped out of Tracy's hands on their way to the event and flew out of the car through a small crack in the window, causing great distress for Keith. Upon arrival at the Convention Center, Keith realized that it might be a part of God's plan for them to listen to alternative speakers.
When Keith and Tracy arrived late for one of the speakers the following day, the building security informed them that the room was full, directing Keith and Tracy to listen to Archbishop Sylvain Lavoie, who was speaking across the hallway. When he left for a brief moment, Keith and Tracy entered the room against his wishes. They found ample seats, but Keith started having a rapid heart rate, causing shivers and sweats. He believed God was directing him to attend the adjacent room where Archbishop Sylvain was speaking. Keith left the room but asked Tracy to stay back. While leaving the room, the security staff spotted him and gestured toward Archbishop Sylvain Lavoie's room. After listening to the Archbishop's speech, Keith presented his vision for BFG, and it was highly appreciated. A few months later, Archbishop Sylvain joined Keith on his mission to restore the truth and becomes his co-author, as God promised. Archbishop Sylvain Lavoie revised the original book and wrote the commentaries for each chapter.
When Keith asked God, "Why me?" he got an answer from his father, Tam Hoang. His father reminded him of their family's unwavering faith in God and shared the story of their ancestors' sacrifices. His great-great-grandfather, Hoang Lenh Thu, died a martyr for the faith in North Vietnam. Following his martyrdom, his great-grandfather Nguyen Huy Riem and great-grandmother Nguyen Thi Riem built Phuong Duc Catholic Church in Nam Dinh, North Vietnam. His grandfather and grandmother, Hoàng Van Mao (Ông Chánh Mao) and Nguyễn Thì Ty (Ba Van) dedicated their lives to serving the poor and giving the deceased proper burial grounds. Keith's father also helped restore Phuong Duc Catholic Church in North Vietnam and Chi Hoa Catholic Church in South Vietnam. After learning about his family's sacrifices and devotion, Keith felt that God entrusted him with the responsibility of keeping their mission alive.
Go, therefore, and make disciples of all nations, baptizing them in the name of the Father and of the Son and of the Holy Spirit,
~ Matthew 28:19
Archbishop José H. Gómez of Los Angeles & Pope Francis
Keith received the support of Archbishop José H. Gómez, who sent his first letter to Pope Francis. Msgr. Paolo Borgia responded on the Pope's behalf sharing with Keith that the Holy Father has received his letter and asked him to reply in his name. The Pope said that he appreciates Keith's devoted sentiments and he will remember Keith in his prayers. The Pope invoked God's blessings of Joy and peace upon Keith and his family, adding, "With every good wish."
Keith's letter to the Pope:
The Tao Te Ching is a non-religious book that reveals profound spiritual principles. It is 81 verses about finding, orienting ourselves toward and then following the flow of energy and spirit in our life, trusting it both to guide our actions and amplify our efforts to achieve our best possible life. It is an eternal message that strongly influenced other schools of Chinese philosophy and religion, including Buddhism, Confucianism, and Legalism which was interpreted through the use of Taoist words and concepts when it was originally introduced to China. Second to the Bible, this classic text is the most translated book in the world with a universal message that transcends culture and time written 2500 years ago. This began my 5-year journey of biblical and spiritual study to complete the First Christian Edition of the Tao Te Ching. It features a text of the Tao Te Ching that's infused with language from the Bible to clarify themes common to both books, and serves to begin a meaningful conversation without religious differences because the core principles share a common truth. The words speak to the heart with simple, direct and profound wisdom helping one live a fulfilling life.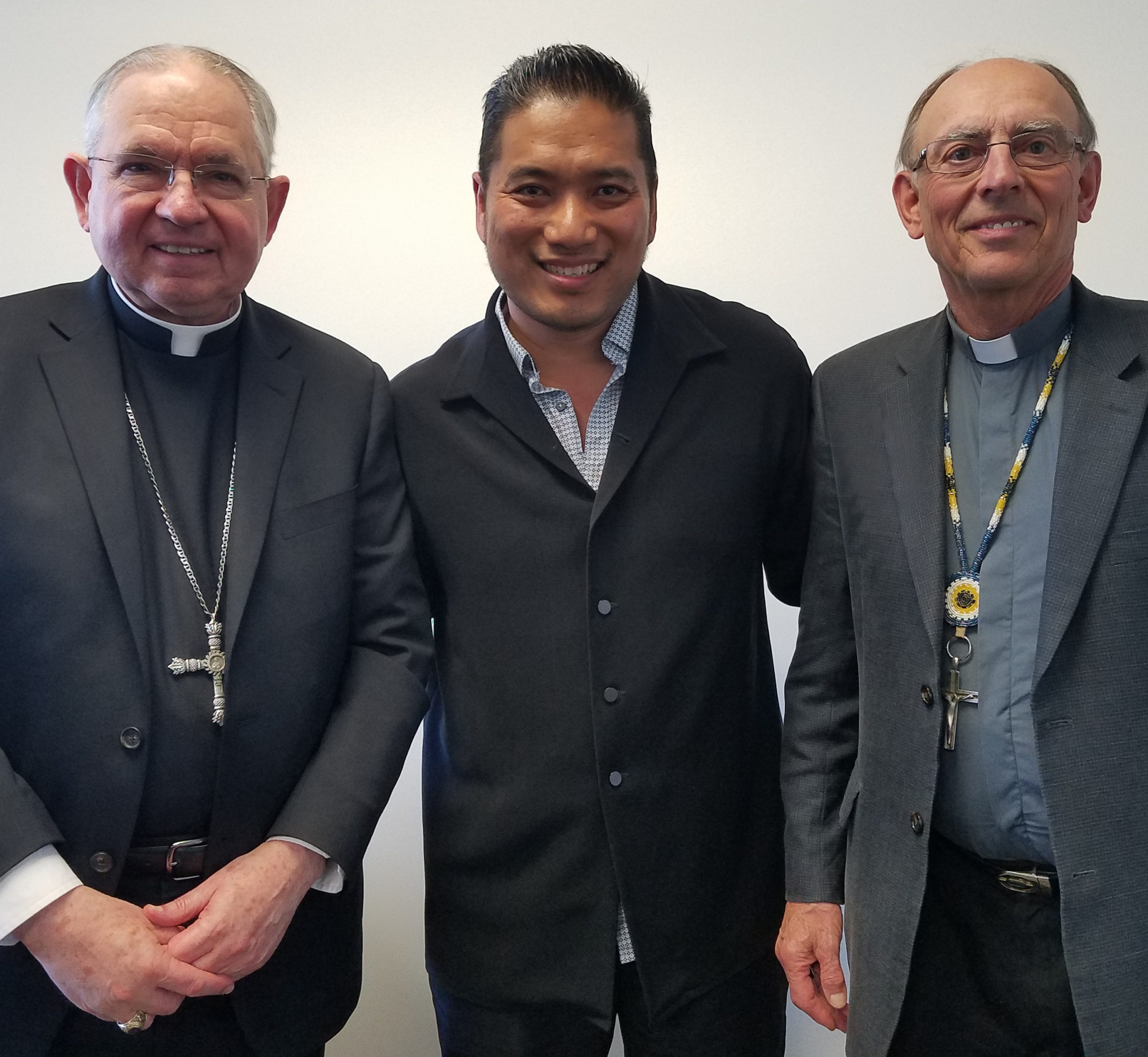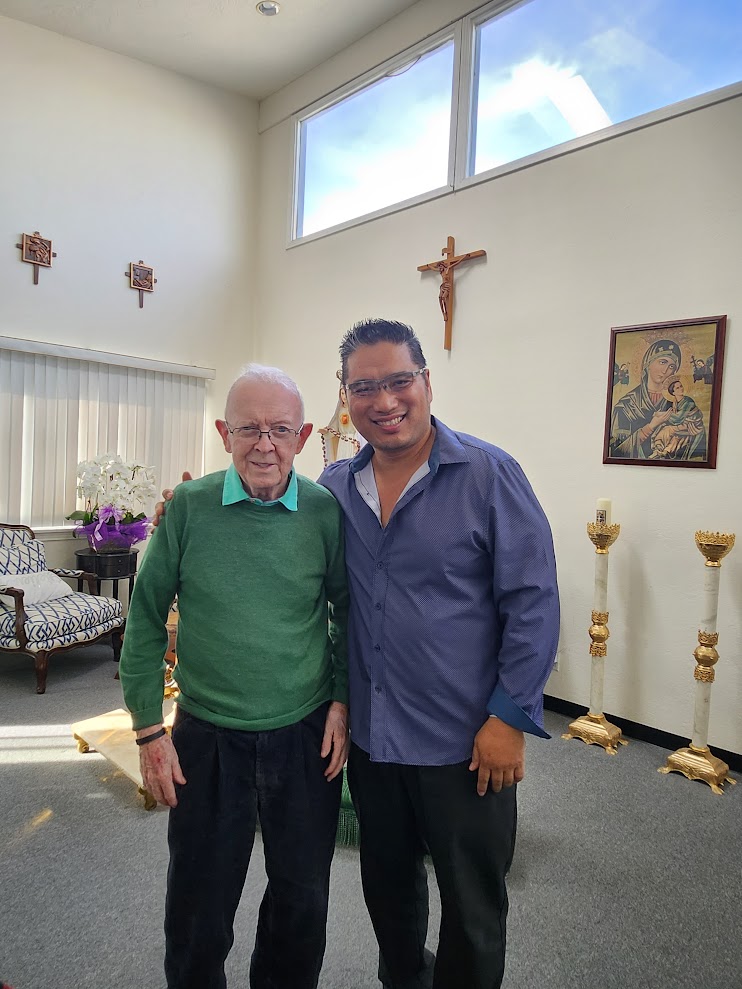 Book Presentation, Fr. Michael Barry, & St. Thérèse of Lisieux (Little Flower)
In 2019, Archbishop Sylvain Lavoie and Keith finished the revision of the BFG Handbook (Bible Verse). They were finishing up the BFG video presentation for Pope Francis, but Keith went to the emergency room and required immediate surgery. This disappointed Keith greatly because he was concerned the video presentation wouldn't be completed on time before the nuncio of Canada, Msgr. Luigi Bonazzi would leave for Rome. On May 29, the day before the surgery, his wife Tracy called him to share a message from a Christian calendar he received for his birthday. The calendar shares short messages and scriptures, but on this day, it was very specific to Keith.
You'll get through this waiting room season just fine. Pay careful note, and you will detect the most wonderful surprise. The doctor will step out of his office and take the seat next to yours. "Just thought I'd keep you company while you are waiting." Not every physician will do that, but yours will. After all, he is the Great Physician.
~ Max Lucado – Calendar titled, "You'll get through this"
After hearing this message, Keith felt God was telling him everything would be OK. After his 4-hour emergency surgery, the doctor kept him a few days at the hospital to recover. Once Keith was released, he rushed home to finalize the video presentation and sent it to Msgr. Luigi Bonazzi. The revised BFG handbook and the video presentation arrived a few hours before Msgr. Bonazzi flew to Rome for the gathering of all nuncios in June 2019. Msgr. Luigi Bonazzi, with his supporting letter to Pope Francis, handed over the book and the video presentation to the Substitute Secretariat of State, Archbishop Edgar Peña Parra.
On October 1, Keith had the opportunity to meet with Fr. Michael Barry from San Bernardino. During their conversation, Keith shared an account of the homeless individual named Richard. Fr. Barry then relayed a message from Our Lady of Good that shed light on the situation. Keith was surprised by Fr. Barry's apparent knowledge of the message Richard had conveyed to him. Fr. Barry informed Keith that it was not Richard who conveyed the message to him but Our Holy Mother Mary. After the meeting with Fr. Barry, Keith and his cousin walked down the building ramp to the car. They both experienced an incredible scent of roses around them. Keith called his wife about it, and she later told him when he returned home that it was on the feast day of St. Thérèse of Lisieux, October 1st, known as The Little Flower. Keith was convinced she was praying for them.
"When I die, I will send down a shower of roses from the heavens, I will spend my heaven by doing good on earth."
~ St. Thérèse of Lisieux
The Light of Jesus & Holy Mother Mary's Visit
On April 12, 2020, Keith and his thirteen-year-old daughter, Lexis, experienced a peculiar occurrence while watching the online Easter Sunday mass at home during the COVID-19 pandemic. They witnessed a bright light emanating for a brief second in the hallway that lit up the living room. They didn't think much of it until two weeks later when his wife, Tracy, spoke with the parish faith director at St. Lawrence Martyr Catholic Church, Caterina Krai. Tracy asked Keith where he saw the light. He pointed to the wall midway in the hallway, about 5 feet from the floor. To Keith's great surprise, Tracy said she had a picture frame directly on the opposite side of the wall hanging in her room that read, "He Is Risen (Matthew 28:6)". Keith was stunned and shared it with Fr. Michael Barry who responded:
"The Lord has a very specific mission for you. He is asking you to bring His Church back, back to the true faith, back to true and chaste marriage, back to true priesthood, back to chastity, back to the Holy Spirit. How to do that is a great awakening. There can be no compromising any more. Eucharist is vital. I will offer a mass once a month for you and your family. Tomorrow, I will offer it for you."
On October 24, 2020, his twelve-year-old daughter Paige had a profound dream revealing the Word of God in Jeremiah 22-23. Despite not ever reading these scriptures and not being an active reader of the Bible, Paige was able to recount the dream that correlated with Jeremiah 22-23. His wife, Tracy, recorded Paige's account of the dream. His daughter serves as a pointed reminder of the issues currently dividing the church and its members.
On December 20, 2020, an unexpected and significant event occurred during the family's attendance at St. John Fisher Church mass service in Palos Verdes. Our Holy Mother Mary quietly called out Paige's name twice, but Paige mistakenly assumed it was her father and sister. When Paige turned around to see who might be calling her name, an illuminated and divine presence of Mother Mary stood behind her, several feet away, with her arms stretched out.
Paige kept the occurrence to herself, unsure and concerned about how her father and mother would react. Eventually, she confided in her father when he inquired about her excessive daily prayers over the past three months. When her father inquired about Mary's physical appearance, Paige mentioned that she resembled the statue of Mary from their living room. Paige regularly encourages the family to come together to pray the Rosary. Additionally, her initiative to fast on Wednesdays and Fridays has positively influenced her siblings to do the same.
It was encouraging for her father to see such dedication from Paige. He witnessed the power of prayer through the countless times his children have prayed the Rosary. Watching the children pray has been a transformative and divine experience that strengthened his faith in God. Keith is thankful for the grace bestowed upon his daughter by Our Holy Mother Mary. This extraordinary miracle reinforces his faith in doing God's Will, asking his children to remember him in their prayers.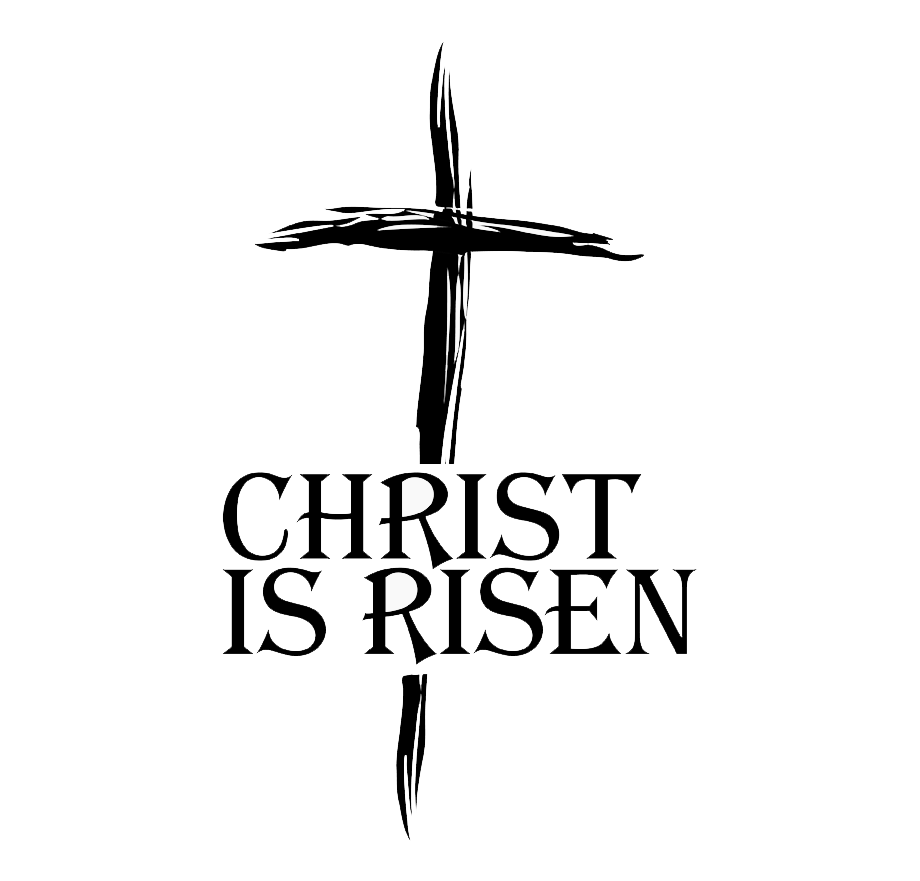 The Christian Edition of the Tao Te Ching Video Presentation
Keith and Tracy collaborated with prominent individuals, that included Archbishop Sylvain Lavoie OMI, Fr. Michael Barry, and Caterina Krai to form the BFG Movement. Extensive discussions were held via virtual means and face-to-face meetings to develop a well-defined direction for the movement. More than ever, Keith feels it is extremely urgent to restore the Truth to all nations. Since praying at St. Vincent de Paul in 1999, God has worked many miracles in bringing Built For Greatness (The Christian Edition of the Tao Te Ching, BFG Handbook) to fruition. This handbook is a tool to build the Kingdom of God that will unite us, giving all the people ONE VOICE, under God, for the New Evangelization. It uses a common language of the truth people can understand. It establishes a meaningful conversation without stressing religious differences because the core principles share a common truth. The truth of the BFG handbook will intersect with the moral and cultural reality of today's society to renew our spirit. It is not a different gospel but a presentation of the gospel that is new through its agents, through its methods, through its ardor.
The hope for the BFG movement is to awaken all of humanity to a life of Truth. There is too much noise fogging our minds and hearts from the Truth because we are conformed to this world and its ideologies. We see a growing crisis in the world of politics and social media, corrupting our ability to think and act according to the Truth. Thus, we are drowning in too much information while starving for wisdom. This wisdom is the Truth of our faith which has been lost, and which alone can quench our thirst. It is essential we restore the Truth to build God's army of Saints for a New Evangelization. It will unite humanity with core spiritual truths that cut across all philosophies and religions and renew our sense of hope in the Goodness, Beauty, and Truth of God. It is a necessary tool for the transformation of hearts, making it even more pertinent in the light of recent global events. Our greatest weapon of choice is the TRUTH against this rising darkness. In John 8:32, Jesus tells us, "…the truth will set you free."
Let us come together, under God, and ignite the BFG movement, "that all may be one" in Him. We are called to be faithful in the ONE who is GOOD, and in His goodness, we discover our greatness. Together, we can restore this Truth and bring justice to all.
Light of the Holy Spirit and the Fulfilment of God's Promise for the New Evangelization
On January 2022, Keith had a frightening moment, nearly drowning in Newport Beach when his kayak turned over. He had a lifejacket on, but it was too small and improperly buckled before entering the water. Archbishop Sylvain Lavoie saw Keith struggling in the water and paddled out on his sailboard nearly 150 meters to help him return to the shore.
Around 3:00 pm that afternoon, Keith and the Archbishop walked along the beach and encountered a middle-aged woman standing on the second-floor balcony of her beachfront home. She noticed a bright light illuminating Keith a half mile away and insisted on knowing where this light was coming from. This was particularly strange because no light device could be brighter than the sun on that bright warm day. The Archbishop and Keith were puzzled, but Keith was convinced the Light was the Holy Spirit that kept him afloat until the Archbishop came out to rescue him.
This experience caused Keith to think about other instances when individuals had commented on this Light illuminating his body. Nearly fifteen years ago, an unknown lady in a floral green dress approached Keith and said he filled the place with light and joy. This happened when Keith discussed his Christian Edition of the Tao Te Ching manuscript with Dr. Michael Downey. Another occurrence was when he prayed the Rosary at St. Vincent de Paul Roman Catholic Church. A young man in his mid-twenties fell to his knees, tightly embraced Keith around his waist, and wept for 20 minutes before leaving quietly. Keith felt he saw a light of hope, letting the young man know that Our Holy Mother Mary is praying for him, and things will be OK.
Since 2007, God had instilled a desire in Keith's heart to restore the truth of our faith. Fifteen years later, on May 29, 2022, he had the opportunity to meet with Bishop Kevin W. Vann from the Diocese of Orange, in which is situated Christ Cathedral. During their encounter, Keith shared God's vision for the New Evangelization, expressing that a shepherd would be summoned to fulfill the promise. Keith highlighted the BFG handbook as a tool to restore the truth of our faith. The Bishop acknowledged him by responding, "There is no better place than Christ Cathedral for the New Evangelization." Bishop Kevin invited Keith to be a speaker on Marian Days at Christ Cathedral, July 2, 2022. God instructed Keith to offer five gifts to be a sign from God to the Bishop that he had been chosen as the Shepherd for the New Evangelization.
The Five Gifts: Sign of God's Promise
1st Gift: Tree and Stream (BFG Handbook): The representation of trees and streams in this context is symbolic of the Word of God in the BFG handbook. The message it shares is like the vast streams of water that flow through the land, yielding good fruit and sustaining life. Keith presented the BFG handbook to the Bishop as a message from God on May 29, 2022. According to Keith, Love is the primary apostolic action necessary to restore truth in our faith. It is important for us to begin at the root of our faith for the New Evangelization to be effective.
It was planted in good soil beside abundant waters, so that it would produce branches and bear fruit, and become a splendid vine.
~ Ezekiel 17:8
But He said, "On the contrary, blessed are those who hear the word of God and observe it."
~ Luke 11:28
In essence, the people must be able to open their hearts, hear the Word of God, and obey the Word. However, Keith was uncertain of the path or destination through which God would lead the Bishop to the root of the Christian Faith. On September 24, 2022, Fr. Michael Barry received a divine message, "God Sends," after praying with the Bishop. The following year, on January 1, 2023, "God Sends" the Bishop to adopt Keith as his Spiritual Son at Phuong Duc Church in Nam Dinh, Vietnam. The land is adorned with thousands of trees and flowing streams of water in every corner, which Keith later learned during his visit is the "Root of Evangelization" for the Vietnamese people 500 hundred years ago.
Catholicism has a rich history in Vietnam, with the first Catholic missionaries entering the country in the 16th century. In 1524, Duarte Coelho's Portuguese fleet reached Hội An in central Vietnam, initially for trading purposes and also bringing Catholic missionaries along. It was in 1533 that a missionary named I-nê-khu arrived in Nam Định in northern Vietnam. This marked the start of a religious movement that has spread throughout the country and continues to play an important role in Vietnamese society today. The introduction of Catholicism to Vietnam has left a lasting impression on the country's cultural and religious landscape and is a testament to the enduring legacy of the faith. Five hundred years later, Bishop Kevin W. Vann, the first American prelate of the Roman Catholic Church to go to Nam Dinh continued the enduring legacy of the faith by adopting Keith as his Spiritual Son in Nam Dinh, Vietnam. The people of this land recognized Bishop Kevin W. Vann as their Spiritual Father.
This special occasion marked Keith's first visit to his Vietnamese roots in 48 years since his immigration to the United States in 1975. During his visit to the region, he gained valuable insights into his family history that expanded upon the knowledge passed down to him by his father. While in Vietnam, it was brought to Keith's attention that his ancestors donated the land where they constructed two Catholic Churches, Phuong Duc and Trieu Thong in Nam Dinh. Additionally, he was made aware that his family lineage includes three martyrs who have sacrificed their lives for their faith. The Bishop's Spiritual Son's return to this land of trees and streams is a sign of God's promise. This experience provided Keith with a greater understanding of the divine calling to restore the truth. The details of his ancestors were obtained from Fr. Bao, the rector at Christ Cathedral, who also made the travel arrangements for the Bishop and Keith's adoption ceremony.
A noteworthy mention is how God brings together the people He calls to do His Will. Fr. Bao's Spiritual Uncle is Fr. John Tran who Keith met at Benediction, in 2008. Fr. John is the priest who attended a public speaking organization when Keith asked God that he would only continue speaking if a priest joined him. In addition, Fr. Bao's primary professor at St. John Seminary is Dr. Michael Downey who helped Fr. Bao achieve top honorary awards. Keith met Dr. Michael Downey in 2009 to discuss his BFG manuscript. He encouraged Keith to pursue his work, stressing its importance to people across the globe. Miraculously, fifteen years later, Keith met Fr. Bao, who pieced together God's plan to restore the truth for the New Evangelization.
Keith believes with great conviction that the Word of God, like streams of water, will course through the pages of the BFG handbook, spreading the gospel far and wide. It is not a different gospel but a presentation of the gospel that is new through its agents, through its methods, and through its ardor. It provides a snapshot of the gospel to proclaim Christ to all peoples in our modern times. Keith, Archbishop Sylvain Lavoie, and Msgr. Luigi Bonazzi wrote to Pope Francis in 2019 about the importance of the BFG handbook. In Keith's letter, he specifically wrote how the BFG handbook flows like water to renew our spirit and seek the truth.
"The Spirit of God is like a river of living water and flows to every corner of the world. When water encounters an obstacle such as a rock, it does not attempt to destroy the obstacle but rather flows around, over, or under it. We can learn from this and apply it to life when we encounter an obstacle. Similarly, the Christian Edition of the Tao Te Ching flows like water. It uses simple spiritual principles we can easily receive and understand without creating obstacles. It will connect with the moral and cultural values of our modern society – Christians and Non-Christians alike – to renew our spirit and seek the truth."
~ Keith Hoang
Mission of the Redeemer by John Paul II tells us the crisis of our engagement in mission is not the act of faith but the content of faith. We must be armed with a basic understanding of our faith in a renewed expression for modern times. Therefore, the Church needs a handbook for evangelization in terms of the content of the faith. Without a handbook for that work of proclamation, the Church cannot engage in mission without having the gospel to proclaim. Today, we must proclaim the gospel using a universal language of the truth people can easily understand, expanding into different cultures, history, and the creed of other faiths. This new expression of the gospel is the Christian Edition of the Tao Te Ching, the BFG Handbook. The Word of God in the BFG handbook is the first sign from God to the Bishop.
2nd Gift: Flower Pendant: Keith is unaware of the origin of the flower pendant which he discovered in his grandmother's jewelry box. He is convinced that it is a sign from St. Thérèse of Lisieux, The Little Flower, that she is praying for us.
"When I die, I will send down a shower of roses from the heavens, I will spend my heaven by doing good on earth."
~ St. Thérèse of Lisieux Prayers
Keith was previously unaware of St. Thérèse until his interaction with Father Barry on October 1, 2019. Subsequently, while walking down the outdoor ramp of the building, Keith and his cousin sensed the fragrance of roses around them. However, not one rose was in view. Keith did not understand the significance of this miracle until he learned that it transpired on the feast day of St. Thérèse of Lisieux, The Little Flower, October 1st.
3rd Gift: Keys to the Kingdom of Heaven: The Gold and Silver Keys given by his grandmother, Nhu Pham as a gift when she fell ill and unable to speak. His grandmother always wore it attached to her gold cross necklace. Keith told his grandmother that one day he will use it for the Kingdom of God. He was inspired to better understand the Love of God through the example set by his deeply devoted grandmother who spent several hours each day in prayer.
4th Gift: Monstrance: The Bishop was presented with the monstrance on Father's Day. Keith was inspired by a promise laid in his heart by God, prompting him to acquire a monstrance for his altar in 2008 as a reminder His Promise. Nearly ten years later upon receiving it, Keith discovered it was identical to the monstrance Pope John Paul II used during his procession. It holds great significance in symbolizing the promise of God for the New Evangelization initiated by JPII, now entrusted to the Bishop to fulfill this promise.
5th Gift: Gold Cross: This final gift was presented to the Bishop during Marian Days at Christ Cathedral, on July 2, 2022, the day of Keith's public speech. It is the most precious gift that God requested Keith to give the Bishop. The item itself is a cross that was worn by his grandmother and was given to Keith following her passing on August 9, 2012. There's something truly special about this gift, as it holds a lifetime of memories and faith. A mere hour after she breathed her last breath, his grandmother began to shed tears when Keith bade his final farewell, leading him to promise he would complete the BFG handbook before the year's end. Keith desired to dedicate this book to his grandmother in appreciation for the affection she bestowed upon him. Through her faith and the stories she shared, especially the story of Abraham's nephew Lot, Keith's own faith in God only grew stronger. The cross symbolizes the faith, love, and dedication of Keith's grandmother and continues to serve as a reminder of the blessings bestowed by God on his life.
Keith did not realize the significance of the five gifts, which was a sign for the Bishop that God has chosen him to be our Shephard for the New Evangelization. This is something that Keith always likes to share with the Bishop, even telling him that he will be a saint. Approximately one week prior to Keith's public speech at the Marian Days at Christ Cathedral on July 2, 2022, the Bishop gave Keith a booklet about Christ Cathedral. It remained in his car for a few days until his wife, Tracy, inquired whether he had seen the Bishop's Coat of Arms in the booklet. Keith was pleasantly surprised to observe that the bishop's Coat of Arms contained images of the five gifts.: A Flower, Keys, Monstrance, a Cross, and a Tree/Stream (The Word of God in BFG).
"I sense that the moment has come to commit all of the Church's energies to a new evangelization… No believer in Christ, no institution of the Church can avoid this supreme duty: to proclaim Christ to all peoples."
~ Pope John Paul II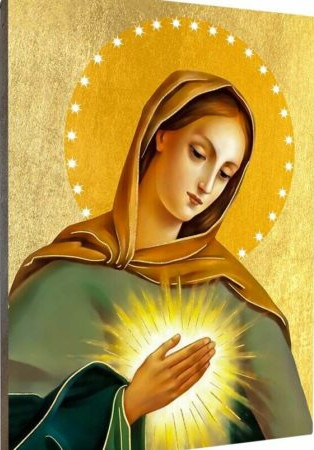 BFG Movement Launch - The Flame of Love
Keith Hoang, Bishop W. Kevin Vann, Fr. Michael Barry, and Fr. Bao Thai will launch the first BFG movement to spread the "Flame of Love" at Christ Cathedral.
To understand how we receive the Flame of Love in our hearts, which is Jesus Christ Himself, we must begin by understanding the biblical scriptures that serve as the foundational principles of our faith. It can be distilled into three primary scriptures, Mark 12:30, Mark 12:31, and Matthew 28:19, which tell us to Love God, Love Neighbor, and Make Disciples, respectively. If you have to take a snapshot of the Bible, these are the three most important scriptures to build up the Kingdom of God as the Church. How can we use the Christian Edition of the Tao Te Ching to understand the Word of God?
The text of the Tao Te Ching means "The Way" and "Book of Virtue". It can be divided into two parts. The first (chapters 1–37) concerns the Tao, the way of the universe, the source of life, everything we call "Good," and the power in all nature. The second part of the Tao Te Ching gives further details about "Te" (chapters 38–81), which is the Virtue. Virtue lives in the human soul and mind. It is our will, thinking, choices, passion, love, joy, reasoning, and conscience. "Te" is the energy or power a person can cultivate by living harmoniously with the Tao. Therefore, the Tao Te Ching can be translated as "The Way of Power," in other words, "The Way of God by the Power of the Holy Spirit."
To proclaim the Gospel, "Tao" and "Te" must satisfy the greatest two commandments we learn from Mark 12:30 and Mark 12:31. In the Christian Edition of the Tao Te Ching, the Tao is "The Way" or the "Way of God" which is Love. God is Love. Thus, the first half of the book teaches us how to Love Your God, in Mark 12:30. This is our Spirit's inner life in relationship to "God or God-Conscious": our faith, hope, discernment, peace, revelation, wisdom to understand truth, knowledge of God, discernment, and perseverance. Our Spirit can communicate and have a deep relationship with God, to Love our God with all our heart, soul, and mind.
The second half of the book, "Te", teaches us, Virtue. Virtue lives in the human soul. Our soul concerns our inner life in relationship to our "Own Experience": our mind, heart, will, imagination, thoughts, desires, passions, dreams, fears, reasoning, and morals. While we can make distinctions between "soul" and "spirit," as St. Paul writes in 1 Thessalonians 5:23, they are fundamentally the same in man (CCC 367). That is, as the Church teaches, the soul signifies the spiritual principle of man. The human body is human precisely because it is animated by a spiritual soul (CCC 363-364). In other words, man is the only bodily being whose soul is a spirit (animals are not spiritual), and the only Spirit which is a soul (angels do not have a body and therefore no soul). Only in humans do we find both soul and Spirit. ~ Catholic Answers. The soul makes us living bodies, which have rational powers and separate us from other living beings. In 1 Corinthians 6:19, we know our body is the temple where the Holy Spirit lives. This Spirit is united with our soul and body, so we become spiritually alive. The Spirit transcends our bodily limitations and opens the soul toward the supernatural life of grace to be raised beyond all it deserves to communion with God. Thus, the second half of the book teaches us how to live in communion with God, guided by the Holy Spirit, to love others, as in Mark 12:31, "Love Your Neighbor as Yourself."
The knowledge and practice of Tao and Te is essential for our faith. The statement "faith without works is dead" means that true Faith in Christ always produces good works. Faith is a Virtue, and it is something that has to be cultivated. You cannot lose your Faith. We choose to give it away, or we can choose not to use it. If we choose to cultivate our Faith, it always begins with "Tao" which will help us know God's Love so we can Love God above all things, the 1st greatest commandment. This Love ignites Holy Spirit to teach us virtue "Te." We trust the Holy Spirit to be our mentor or teacher, guiding us to love others, the 2nd greatest commandment. When we respond by Loving God and Loving Others, we desire to do good works and receive. This is living "The Way of God by the Power of the Holy Spirit." In a formula, we have Love + Trust + Faith in Action to proclaim the gospel, calling us to Holiness.
Understanding the teachings of "Tao" and "Te" is the foundation of our faith that is instrumental in building up the Kingdom of God. It will equip us with the right tools to move forward with our God-given mission, to make disciples of all nations. "Go, therefore, and make disciples of all nations, baptizing them in the name of the Father and of the Son and of the Holy Spirit," ~ Matthew 28:19, which were the last Words of Jesus before His ascension into heaven. We welcome the Divine Being, Jesus Christ in our hearts, who represents the embodiment of the "Flame of Love." The Flame of Love lives in Mary's Immaculate Heart, and she wants to pour out the Flame into every heart.
The Equation for Building the Kingdom of God:
1st Love God + 2nd Love Neighbor + 3rd Make Disciples = Building the Kingdom of God
In summary, how you decide to interpret the Christian Edition of the Tao Te Ching is remembering not to focus on being right or wrong but to see if you are leading a better life. Does it align with the Word of God from Mark and Matthew? The Christian Edition of the Tao Te Ching is intended to establish shared common principles that facilitate a deeper understanding of loving God and our neighbor. It is not a different Gospel but a presentation of the Gospel that is new through its agents, through its methods, and through its ardor. This "New" understanding written for modern times will help prepare our hearts to receive the Greatest Gift, Jesus Christ, the Flame of Love, to fulfill our God-given mission. This will ignite our Spirit to have faith in Him and save souls, ushering in the greatest victory for the Church.
"You must remind each other: you will receive My inspirations in the measure that you love Me."
~ The Spiritual Diary, Elizabeth Kindlemann
The Flame of Love is the greatest outpouring of grace. Our Lady of Good Success told Mother Mariana de Jesus Torres in 1610 that shortly after 2000, everything would appear lost. Today, we are fulfilling the prophecy spoken to Mother Mariana by Our Lady. She will come down from heaven, chain Lucifer, cast him into hell, and convert the entire human race, but we must prepare our hearts to receive Jesus.
To save souls, we must have a fundamental understanding of loving God and loving our neighbors, as they can transform people's hearts in every nation. This is the Great Awakening Fr. Michael Barry wrote in an email to Keith:
"The Lord has a very specific mission for you. He is asking you to bring His Church back, back to the true faith, back to true and chaste marriage, back to true priesthood, back to chastity, back to the Holy Spirit. How to do that is a great awakening. There can be no compromising any more. Eucharist is vital. I will offer a mass once a month for you and your family. Tomorrow, I will offer it for you."
A noteworthy mention from Fr. Michael is the Eucharist. He recognizes that only one-third of U.S. Catholics believe in transubstantiation. As Catholics, the Eucharist is essential and vital, believed to be the true presence of Jesus Christ through the Eucharist prayer. This mystical union between the believer and Christ strengthens our faith and helps us grow in holiness. The Eucharist is central to the Catholic faith. It is a way for Catholics to connect with Christ, give thanks for his sacrifice, and receive His grace. Therefore, if we don't prepare our hearts to receive Jesus Christ, we will never know His true presence in the Eucharist. Our Holy Mother Mary wants to pour out the Flame of Love, Jesus himself, into every heart. This is how Mary will reveal the mystery of the Eucharist, so we are One with God.
"that they may all be one, as you, Father, are in me and I in you, that they also may be in us, that the world may believe that you sent me."
~ John 17:21
Our Lady of Good Success is the only apparition approved by every reigning Bishop. We are Her instruments to spread the Flame of Love, transforming the hearts of all peoples to build up the Kingdom of God for the New Evangelization.
BFG Handbook Tool: Two Versions of Built For Greatness
Get your BFG Handbook Tool today and Discover the Truth!  It's a simple and fast read.
Get your digital book available free online for your phone/PC or get your hard copy. Discover 81 Ways to Unleash Your Inner Power for Purposeful Living that will guide your path to Greatness—featuring a text of the Tao The Ching that's infused with language from the Bible to clarify themes common to both books. Two ways you can read Built for Greatness.
"Annotated and Explained" or
"Annotations to Bible Verses"
Dr. Sean Innerst on John Paul II and the New Evangelization
Dr. Sean Innerst, Dean of the Augustine Institute Graduate School of Theology, joins Dr. Tim Gray on the Augustine Institute Show. Dr. Innerst and Dr. Gray will discuss Saint John Paul II's papacy and the New Evangelization in the Church.
Our Lady of Good Success Prophesies of Our Times
Fr. Jim Blount explains the correlation between Our Lady of Good Success (correctly called, Our Lady of the Good Event) and the bishop-approved movement of the Flame of Love of the Immaculate Heart of Mary.
Together, we will Restore the Truth of our Faith. "And I have other sheep that are not of this fold. I must bring them also, and they will listen to my voice. So there will be one flock, one shepherd."