that they may all be one. As you, Father, are in me and I am in you, may they also be in us, so that the world may believe that you have sent me.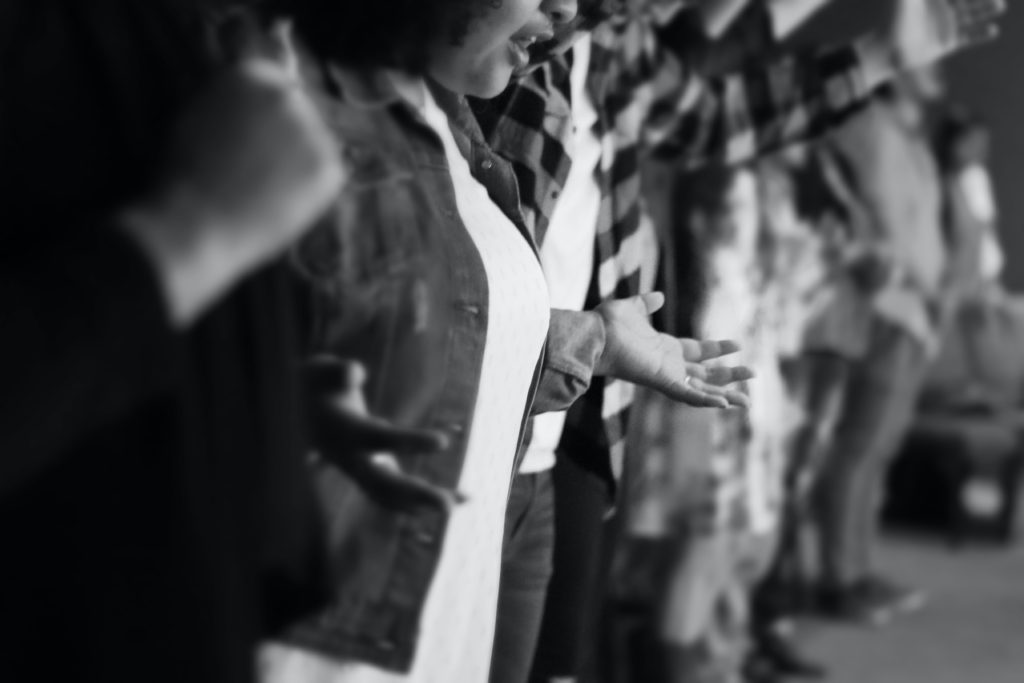 Inspired by the great Martin Lurther King Jr., I have a dream..... Together, we will be one voice, under God, to restore the Truth to all nations and its people.

- Keith D. Hoang
How We Bring the Truth of our Faith to the People?
Our mission is to bring the truth of our faith to the people revealed in Built For Greatness (The Christian Edition of the Tao Te Ching), using a common language of the truth people can easily understand and accept. It establishes a meaningful conversation without emphasizing religious differences because the core principles share a common truth. It will intersect with the morality and cultural truth of today's society to renew their spirit. Built For Greatness, is not a different gospel, but a presentation of the gospel that is new through its agents, through its methods, through its ardor. This lost truth is an important call from the church to build God's army of saints for a New Evangelization. It will unite humanity with core spiritual truths that cut across all philosophies and religions and renew our sense of hope in the goodness, beauty and truth of God.
We serve as prayerful and faithful disciples of Jesus Christ and His Church. We come to invite and to gather the world to the Father, the Son, and the Holy Spirit as Jesus desired and expressed in his last words. Upheld and guided under the guidance of the Holy Spirit and the protection of Mary, Our Blessed Mother; we desire our union in prayer will help serve as bridge builders to heal the division across the globe.
Our weapon of choice is the Truth. John 8:32 "…the truth will set you free."
We strive to bring out the best in you
GREATNESS: defined as… Uniting, aligning and cooperating with the Truth of God and His Holy Will where only happiness is found. It's an invitation to unite with all humanity. It's a call to be faithful in the ONE who is GOOD, and in His goodness we discover our true greatness. God's Army of Saints.
Building a bridge of love, trust and faith to unite the people of all nations in Truth through the ever-flowing and in-dwelling spirit of God. "Teach me your way, O Lord, that I may walk in your truth; give me an undivided heart to revere your name." - Psalm 86:11
JOIN the BFG Movement! TOGETHER, WE WILL AWAKEN ALL OF HUMANITY TO A LIFE OF TRUTH
Reveal the unifying spirit and principles of belief that exist, specifically, between the Christian Faith and the Tao Te Ching (The Way and its Virtue – Doorway to truth) that also expands into different cultures, history and the creed of the other faiths. This truth written 2500 years ago will set you on a Path to Greatness. "Do not be conformed to this world, but be transformed by the renewing of your minds, so that you may discern what is the will of God—what is good and acceptable and perfect." – Romans 12:2 Get your BFG Tool For Greatness. 
OUR HOPE IS THAT All People (from East to West): 
Encounter God's spirit of love and mercy

Experience God's healing power that flows from His generous love

Awaken and Embrace the truth of their identity in God and the transformative power of the Holy Spirit ~Psalm 139 "I am fearfully and wonderful made

Develop a Sense of Wonder of Being One humanity in the One True God

Experience a transformation to discover their true Greatness